Mobile shredding is a great way to shred your documents. A self-contained shredding truck in San Jose shreds documents in minutes that would take days to shred with a standard office shredder.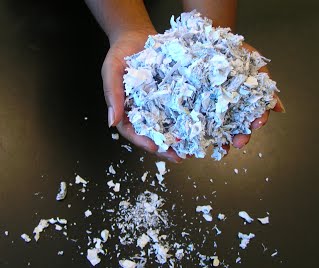 The process is simple- you are given locked bins to deposit your documents, and you schedule a time to have your documents shredded at regular intervals or once a year. Our Northern California contractors can handle anything from a file cabinet to thousands of boxes.
If you want to watch your documents being shredded, then mobile shredding is for you. Remember that if you have negotiable instruments, including un-cashed checks, coupons, and stock certificates, witnessed shredding is required.
For regularly scheduled service, locked bins are placed in your San Jose office at no cost. You simply collect any documents. The driver comes by on a standard schedule and protects your private business information from falling into the wrong hands.
Mobile shredding eliminates the need to keep documents past their required retention time- and you don't even have to leave the office to have them shredded.
How Mobile Shredding Works in San Jose
Save up everything you need destroyed. No need for sorting staples or paperclips. The will be shredded in with the paper.
Materials are shredded into the box of the truck. You can watch the entire process.
A Certificate of Destruction is generated for everything shredded.
The shredded paper is compacted, pulped down, and recycled into new paper products.
Get Free, No-Hassle Quotes on Document Shredding in San Jose Today!
San Jose Document Shredding specializes in helping you find a reputable mobile shredding contractor for your business anywhere in Northern California. To get started, just give us a call at (408) 216-8379, or request a FREE quote today.